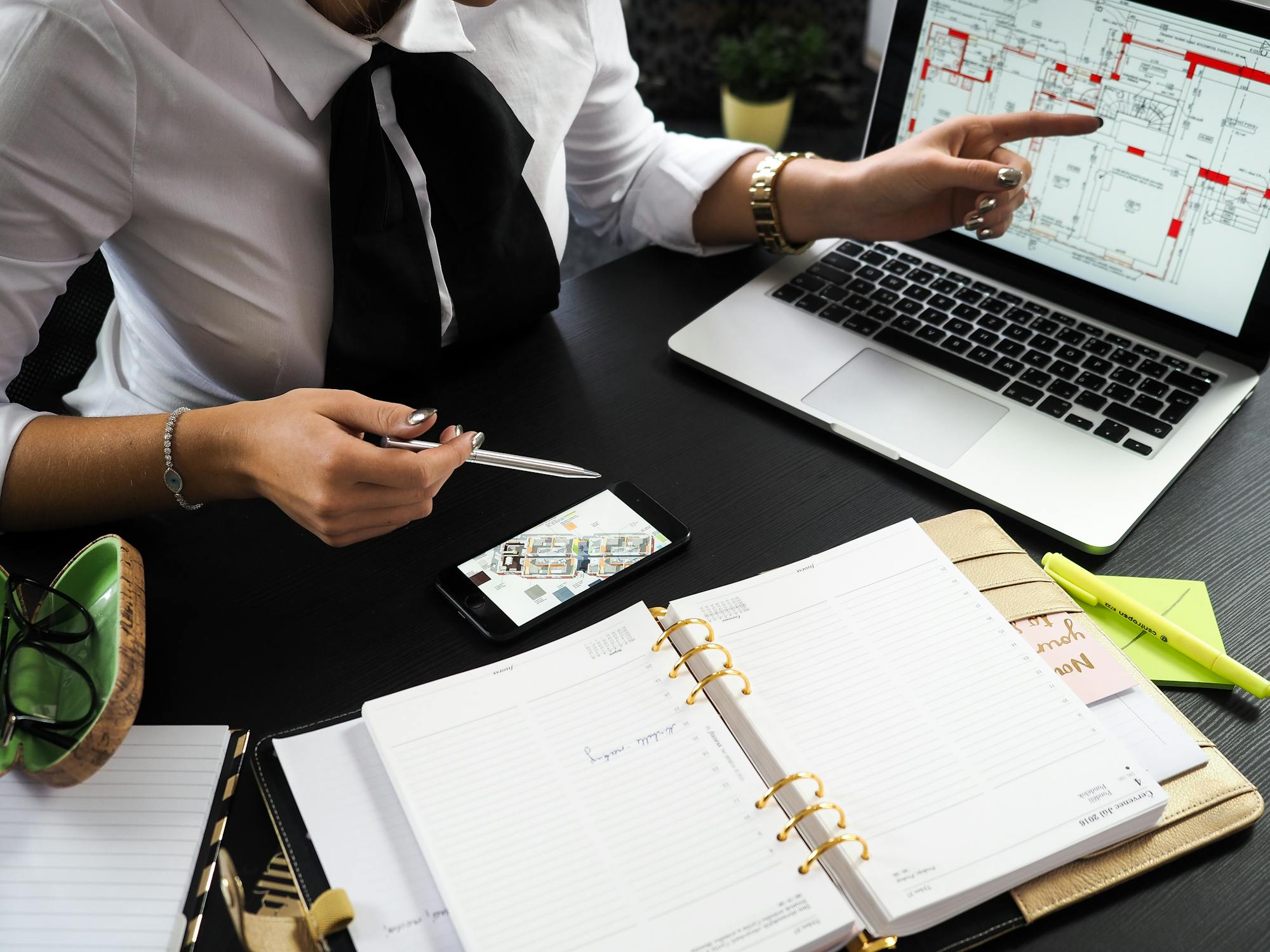 How to find the perfect remote job for you
If you've been furloughed or laid off and stuck at home, you could be looking for remote work online out of necessity. And if you're worried about headed to work in dangerous conditions, in the service industry, the health sector, etc., you could be even more motivated to find a secure and well-paying job you can do from anywhere.
If that's the case, know that you're not alone and that there are remote jobs available to you.
For many, working remotely has always meant living the dream of work-life balance. During a pandemic, it's more complicated. Working from home with your kids in the house can be hard, and you may be dealing with isolation while working from home, or anxiety related to the frightening pandemic that is sweeping the globe in 2020.
If you are generally drawn to the wide range of jobs allowing you to commute from your living room while wearing your pajamas—maybe you already believed remote work is the answer. But, even if clocking in from home isn't your ideal work situation, there are options for you. Either way, remote work doesn't have to be a dream—the jobs are totally real! (Yes, even during the sobering economic crisis we are facing.)
Register Here and Submit Your CV Today!
In this post, you'll find our curated list of the BEST sites for finding remote work, with new resources specifically related to searching for remote jobs during the unprecedented pandemic we find ourselves in.
TABLE OF CONTENTS
Resources for Finding Remote Tech Jobs Online—Even During the Crisis
Work From Home Jobs, Telecommuting, and Remote Work—What's the Difference?
Remote Only Job Boards
Tech Job Boards with Remote Options
Freelance and Contract Remote Job Boards
General Interest Remote Job Boards
Searching for (Remote) Work Online During the Pandemic
A Note on "Work From Home" Jobs, Telecommuting, and Remote Work
Our "What is Remote Work?" article provides a deeper breakdown on remote work terms and definitions, but let's take a moment to clear up the difference between work from home jobs, telecommuting jobs, and remote work.
Work from home jobs are exactly how they sound—jobs you can do from your home. This term speaks to the assumption that jobs are either done in a traditional office or from your living room (and you'll see that there are plenty of other options in between), but—for many people—working out of their house is a perfect remote solution.
Telecommuting jobs typically allow people to work from their home (or elsewhere) for companies or organizations that are still in their immediate area. A job where someone works in an office three days a week, but spends two days working from home is a classic example of telecommuting.
Remote work is a catch-all term that applies to work that can be done from anywhere in the world (assuming the location has access to electricity, internet access, etc). Since work from home jobs and telecommuting jobs are subsets of remote work, we prefer to use remote work to describe any job that doesn't involve being tied to a specific office or workplace. If you're working from home, that's remote work, but if you're working from a coworking space, a coffee shop, or the beach, that's remote work, too.
Keep in mind that, after the pandemic sent us all home in 2020, these distinctions have become less relevant! That said, it's important to understand the lingo when diving into the job search.
Get more information and tips to get Hired by clicking here
(Again, if you want the full explanation, you can read our article answering "What is Remote Work?" here.)
According to the Bureau of Labor Statistics(opens in a new tab), the number of people doing some or all of their work remotely was on the rise even before 2020, so there's no time like the present to get in on the unique benefits and advantages a remote position has to offer. But where exactly can you find these remote opportunities, particularly if you're in a time crunch and you're ready to start leveraging a career or job change ASAP?
In order to help job seekers looking to escape the confines of a cubicle, we've compiled over 25 of the best sites for finding remote work. Whether you're looking for full-time jobs, part-time jobs, jobs in tech, or jobs in other industries, each virtual job board listed is a go-to resource you need to start consulting, stat.
And—when you're ready for a roadmap to prepare yourself for everything else involved in the remote job application process—check out our guide on Finding a Remote Job here.
(back to top)
These are the Best Sites for Finding Remote Work Online: Remote-Only Job Boards
1. FLEXJOBS
(OPENS IN A NEW TAB)
FlexJobs(opens in a new tab) has over 50 remote jobs categories, with positions ranging from freelance gigs, to part-time work, to full-time jobs, with remote careers varying from entry-level to executive. The best part? FlexJobs screens their jobs before posting, so you don't have to dig through any less than reputable opportunities. The virtual job board currently hosts more than 20,000 work-at-home and digital nomad job postings.
2. ARC
(OPENS IN A NEW TAB)
Arc(opens in a new tab) is a remote-only job board for developers living across the world. If you're new to tech, this could be a great resource for you. Scan their Remote Junior Developer Jobs & Internships page(opens in a new tab) to get job listings specifically flagged for entry-level applicants. It can be tough to find true entry-level developer jobs out there, but this is a great place to start.
3. REMOTE.CO
(OPENS IN A NEW TAB)
Remote.co(opens in a new tab) hand-curates their list of remote jobs. These listings include customer service positions, design opportunities, developer jobs, recruiter and HR roles, sales jobs, and other remote work (including writers, managers, and marketers). Remote.co's virtual job board also has the handy feature of allowing you to search or browse by job type.
4. JUSTREMOTE
(OPENS IN A NEW TAB)
JustRemote(opens in a new tab) is dedicated to building a better remote job platform, allowing job seekers to find their perfect role quickly and easily. JustRemote covers many job verticals including Development, Marketing and Design, HR, and Customer Success positions. You can filter roles by location, and their virtual job board clearly highlights whether positions have specific country or time overlap requirements.
5. VIRTUAL VOCATIONS
(OPENS IN A NEW TAB)
Virtual Vocations'(opens in a new tab) jobs board features telecommuting positions in job fields like technical writing and paralegal. The site was started by a stay-at-home mom who was frustrated with a lack of legitimate remote job listings online, and today the company is run by an entirely remote team. In addition to their jobs board, the site's blog has great tips, including this article (opens in a new tab)on how to pick up a seasonal remote gig during the holidays.
6. PANGIAN
(OPENS IN A NEW TAB)
Pangian(opens in a new tab) is on a mission to unite all five continents by connecting remote-minded companies with remote employees. Their virtual job board provides a robust list of open, remote positions including web development, UX design, content creation, and digital marketing. Pangian also gives users the option to start an account and participate in their online community, where employers have a chance to learn more about potential employees' specific skills, interests, and backgrounds.
7. WE WORK REMOTELY
(OPENS IN A NEW TAB)
With a simple, straightforward layout, this virtual job board is a catch-all of remote, work from home jobs from customer service, to web design, to programming. Living up to their stated goal of "finding the most qualified people in the most unexpected place," the We Work Remotely(opens in a new tab) site connects over 130,000 monthly users with telecommuting opportunities. It's your ticket to remote employment in no time.
8. REMOTIVE
(OPENS IN A NEW TAB)
Remotive(opens in a new tab) is a bi-monthly newsletter for job seekers interested in working remotely. In addition to news about how to get hired at remote jobs and tips on life as a digital nomad, the newsletter also has a robust listing of remote positions. Remotive's job listings are broken down by job type—sales, support, product engineering, marketing, etc.—making it easy to find the specific kind of job you're looking for.
9. SKIP THE DRIVE
(OPENS IN A NEW TAB)
With a catchy (and appropriate) name, a handy resources tab that lists authors to follow and sites to check for advice in the world of working remotely, and a reliable list of remote jobs, this virtual job board is true to its eponymous mission. If you use the resources Skip the Drive(opens in a new tab) provides, you can truly swap your ugly morning gridlock for a leisurely telecommute.
10. REMOTE OK
(OPENS IN A NEW TAB)
Remote OK(opens in a new tab) is a remote job site that tags all of their job listings, making it simple and easy to set filters for the specific listings you want. You can choose to filter jobs posted by recruiters, by experience level (junior, senior, etc.), by job type (sales, marketing, design, dev, and more), and even whether they're tech or non-tech related jobs (of course even the "non-tech" jobs—things like analysts and marketers—will benefit from some basic tech skills).
11. WORKING NOMADS
(OPENS IN A NEW TAB)
Working Nomads(opens in a new tab) is a newsletter serviced dedicated to busy digital nomads. When you sign up for the service, Working Nomads will then deliver a curated list of remote jobs directly to your inbox. You can choose daily or weekly emails, then keep moving to the next city while the telecommuting job search comes to you.
12. JOBSPRESSO
(OPENS IN A NEW TAB)
Jobspresso(opens in a new tab) features a wide range of curated jobs in tech, marketing, customer support, and more. You can search their virtual job board for openings and post your resume to be searched and seen by potential employers.
13. EUROPEREMOTELY
(OPENS IN A NEW TAB)
If you're a job seeker looking to work remotely in European time zones (whether you're from Europe or not), you'll want to check out EuropeRemotely(opens in a new tab). This virtual job board is full of job listings from companies that are happy to work with at-home and remote employees(opens in a new tab) who are interesting in doing work based on European time zones.
14. JOBSCRIBE
(OPENS IN A NEW TAB)
Jobscribe(opens in a new tab) is a site that sends out daily emails to job seekers with remote job listings at tech startups(opens in a new tab). Web designers, web developers, mobile app designers, and digital marketers can specify their focus and receive listings for corresponding remote and work-from-home positions.
Get the industry based best advice and guidance to get Jobs
15. WFH.IO
(OPENS IN A NEW TAB)
Wfh.io(opens in a new tab) focuses exclusively on remote digital and tech jobs. They include remote jobs in product management, software engineering, web engineering, customer support, marketing, and more.
16. OUTSOURCELY
(OPENS IN A NEW TAB)
Outsourcely(opens in a new tab) pairs up remote workers with employers seeking both full and part-time employees. You can browse for jobs by category: design & multimedia, web development, writing & content, customer service, sales & marketing, and more.
(back to top)
Looking for Remote Companies That Offer Flexible Schedules, High Pay, and Creative Work? Try These Tech-Related Job Boards With Remote Options
17. POWERTOFLY
(OPENS IN A NEW TAB)
PowerToFly(opens in a new tab) is a dream come true for female job seekers interested in working remotely. PowerToFly focuses on matching women in tech with remote and work-from-home jobs. If you join the site's talent database, you'll then go through a vetting process and get matched for a paid trial (a 2-4 week test period) with a potential employer. The site was started by two tech-savvy moms who were dedicate to making other women's digital nomad dreams a reality, and PowerToFly continues that mission today.
18. LANDING.JOBS
(OPENS IN A NEW TAB)
While Landing Jobs(opens in a new tab) doesn't have a huge section of their tech job opportunities dedicated to working remotely, they do carefully curate their listings. As a bonus perk—unlike many job boards—their site allows you to filter your search for jobs that are either fully remote, partially remote, or even remote within physical commuting distance.
19. AUTHENTIC JOBS
(OPENS IN A NEW TAB)
Authentic Jobs(opens in a new tab) bills itself as the "the job board for web professionals." While its position listings aren't remote specific, working remotely is common in tech, which means you'll find plenty of remote listings here. Just click the "wireless logo" the site uses for its jobs search and then filter by remote jobs. This is a beautifully designed and easy to use virtual job board, reflective of its focus on providing job opportunities for web designers and web developers.
20. DRIBBBLE
(OPENS IN A NEW TAB)
Dribbble(opens in a new tab) is most often known as a pillar site for freelance web designers to share their portfolios and find their next gig—but it has a lesser known jobs listing feature, too. There's a location tab on top of the screen where you can click "remote / anywhere" and then be off to the races finding your next work-from-home gig.
21. ANGELLIST
(OPENS IN A NEW TAB)
Have you always dreamed of working for a tech startup, but don't live in a tech hub? That's the beauty of working remotely—it doesn't matter! If you head over to AngelList(opens in a new tab)—a top source for startup job listings—you can enter a for a job search and click "Remote OK" when you're prompted for your search type. Then—tech hub or not—you can find a startup that's right for you.
22. STACK OVERFLOW
(OPENS IN A NEW TAB)
Stack Overflow(opens in a new tab) is a go-to source for web development Q&A, but it also has a jobs board with listings for tech positions (especially web developers). Enter "remote" in the location field when you go to search, and you'll bring up a list of more than 2,000 work-from-home and digital nomad jobs that fit the bill.
23. GITHUB JOBS
(OPENS IN A NEW TAB)
GitHub(opens in a new tab) is another hotbed of web development activity—web developers use GitHub as a repository from projects they're working on where they can share code, questions, and discovers with other programmers. But, like Stack Overflow, it also has a job's board, including an entire category devoted to remote jobs. Because it's GitHub, the jobs are web development-focused, with remote listings from all over the world. GitHub even posts their own job openings on this board.
Finding a remote position doesn't have to be difficult. With the help of this guide, you'll have everything you need to start the hunt for your dream job today.
Are you having a hard time finding remote jobs that actually interest you?
One of the problems could be where you're looking.
But it's not the only obstacle you'll need to overcome in order to land your dream gig.
As you'll see in today's guide, there are four crucial steps you need to take to find a remote job that's right for you.
And I'll be diving into each of them to help you navigate your way to the top of the resume pile the easy way.
But since the search is so personal, this first step requires a bit of introspection on your end before we begin.
Step 1: Figure Out How You Work Best
Before you can start browsing for the right job, you need to first define what that looks like.
And that means figuring out how you work best.
Are you a night owl who likes to pull 12-hour coding shifts while the rest of the world sleeps snugly in their beds?
Or are you an early bird who prefers getting all your work done before night owls even wake up for the day?
Why does this even matter?
Here are the best tips and tricks on Job searching and career opportunities to get professional growth
For one, you may be dealing with different time zones when it comes to remote work. And, many times, remote employers want you to be available during certain stretches of time.
So if these work hours don't fall within your home time zone, you'll need to adjust for it, even if that means replying to emails at midnight your time.
Not something you want to sign up for?
That's totally ok. But that means you need to get specific with when you can work.
Determine the specific hours you'll work and in which time zones before you start browsing for jobs. This will help you weed out positions faster so you don't spend time on the wrong fit.
You should also calculate how many hours per week you can squeeze in before you over commit yourself.
Remote work is different than a traditional job in this regard so it's important to think about this aspect.
Another point to consider, especially with remote work, is how independent you can be work-wise.
Because of the nature of remote jobs, micro-management styles are too time-consuming and don't usually work.
So employers who are hiring remote workers want to know you can accomplish your work independently and with little-to-no supervision.
If this sounds like you, go ahead and move on to this next step:
Create a list of what you're looking for in a remote position and don't forget to highlight your strengths.
This will help you pair them with the companies who need those exact skills when it comes time to edit your resume.
Step 2: Adjust Your Resume & Polish Your Portfolio
When you know what you're truly looking for, it's time to dust off your resume and breathe new life into your portfolio.
While these two should always be kept up-to-date, they're usually not.
That's still okay as long as you don't apply to jobs using your resume from several months ago — or worse, years ago.
If you're serious about landing a high-paying remote job, which I hope you are, your resume needs to be impeccable.
After all, you're going to be competing with talent from all over the world.
That's one of the key differences between traditional jobs and remote ones.
But that shouldn't scare you off.
Here's how you can stand out despite this:
#1: Spend time researching the job description. If a job sounds interesting after your initial scan, create a list of the top things this employer is looking for and make sure your resume matches those specific skills.
#2: Adjust your resume to reflect your remote skills. You also need to make sure your skills are tailored to the challenges that come with remote work.
This means you should focus on highlighting your solid communication skills and organized work-ethic over other skills like company driving.
It also helps if you have experience with remote tools.
#3: Mention any tools you have proficiency in. Project management platforms, communication channels, and video conferencing tools are all worth including on your resume for remote work.
This tells and shows employers you can quickly get up to speed with the day-to-day operations and don't require much training to do so.
Some popular tools to mention include:
1. Slack
2. Skype
3. Trello
4. Basecamp
5. Zoom
6. GoToMeeting
And last, but certainly not least:
#4: Don't forget about your portfolio. Your resume isn't the only thing that needs updating.
If you don't have an updated portfolio, you can bet someone else will and snag that perfect job right out from under you.
Since employers have very little to go on remotely, your resume, cover letter, and portfolio need to show you're worth investing in.
I'll explain more about this harsh-yet-true fact next.
Step 3: Don't Skip the Cover Letter Either
Good communication is one of the top skills employers look for in remote workers.
After all, when you're not physically present in an office, there's no other way to convey details about your job without communication via phone, email, text, or one of the tools I just mentioned.
So one way potential employers judge your communication skills before they even chat with you is through your cover letter (and also through your resume and portfolio, but first through the CL).
Your cover letter shows employers you can formulate a coherent response and that you've taken the initiative to do so.
These are big qualities for remote candidates and far too often people skip this step and lose out on great positions.
But you won't since you know how important it is to show off your communication skills with a cover letter specific to each job you apply for, right?
Don't forget to also convey why your experience is a perfect fit for the position.
You can also communicate a few other selling points that your resume doesn't include in this important space.
For example, if you're in the same time zone, or even the same geographic area, you can mention how close you are and that there won't be any communication lags because of this.
Think about your strengths and be sure to weave them throughout your cover letter before you apply to any position.
Speaking of positions, here's how to find high-quality jobs from trustworthy sources:
Step 4: Know Where to Look
Speaking of positions, here's how to find high-quality jobs from trustworthy sources:
Some are more focused on high-volume, low-paying freelance contracting work rather than steady remote work like others.
And big name sites, such as LinkedIn, just don't offer enough remote work to begin with.
So where can you go to find high-quality remote positions?
The answer is simple: We Work Remotely, the largest community of its kind on the web.
Unlike most job forums, We Work Remotely is specifically designed for remote work only.
Click Here For the Original Source
And that includes remote positions in:
Customer support
Marketing
Programming
Project Management
Copywriting
Design
And a whole lot more
Not only can you find a wide variety of positions here in each category, you'll also be connected to reputable employers from all across the world.
And it doesn't cost you anything to use.
It's also really easy to navigate so you can start browsing positions right away, which just so happens to be your next step.
Step 5: Apply to Positions that Match Your Skills
Now that you know how to find remote work, and you have the tools to help your resume and portfolio stand out, there's no excuses for not getting started.
Take a few minutes to jot down what you're looking for in a remote position and how many hours per week you want to work (and in which time zone).
To see current openings matching your expertise, check out this page.
And once you find a job that sounds interesting, be sure to polish both your resume and portfolio and craft a cover letter that's specific to the job posting.
Follow all these tips and you'll have a much better chance of landing a remote job that checks everything on your wishlist.